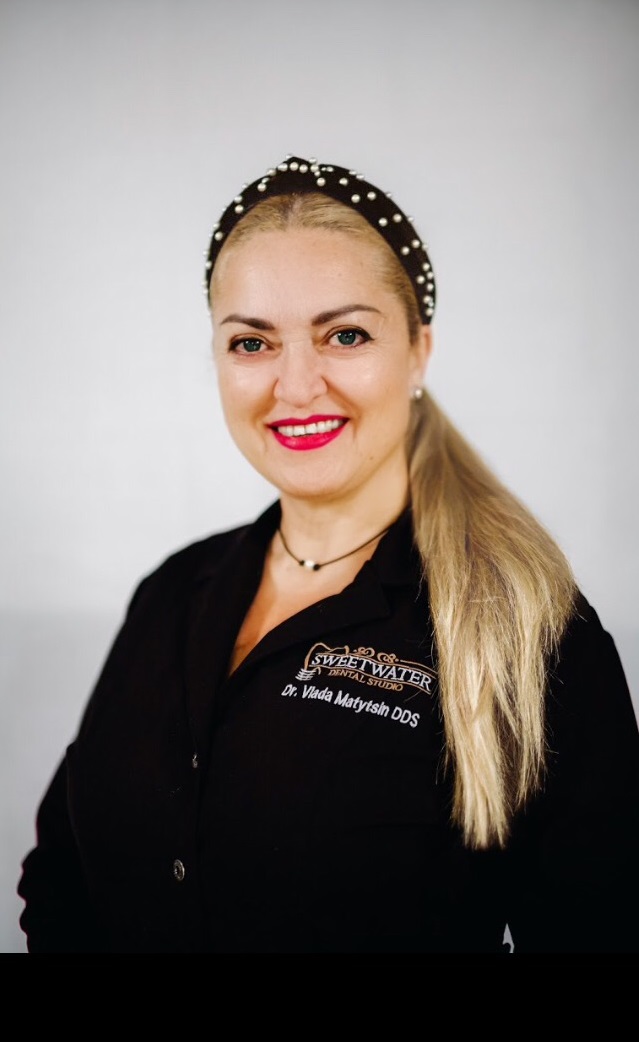 Vlada Matytsin is a General Dentist who is Fluent in Russian and English. She worked in a very fast-paced environment during her years in New York. Vlada's relocation to Texas has allowed her to enjoy a more personal approach to her Dentistry. Her General Dentistry abilities include but are not limited to, Wisdom Teeth Extractions, Implants, Sinus Lifts, Full Mouth Rehabilitation, Molar Root Canals, Cosmetics, and Sleep Apnea Cases.
Dr. Vlada is passionate about her love for Dentistry and invests in taking courses to stay current with the latest techniques. She uses the most current technology and the highest standard of materials out on the market to make sure her patients receive the highest quality of care possible.
In her free time, Vlada enjoys annual missionary trips to the Dominican Republic, playing golf, attending movies and plays, exploring all of the wonderful activities that Houston has to offer, and of course spending time with her family. She has also managed to become an integral part of her local community First Colony and attends weekly gatherings with her fellow neighbors.